GPN Party - January 26, 2006
Paulette and I were already talking about getting together when Melanie told me that she and Rick were coming to town. I decided to turn lunch into a party. With just a few days to go, we got the local spine community together. There were some notable regulars missing (Gary?) but we had a great turnout and a great day.
The importance of these events, where the spine community gets together to support one another, was demonstrated when Dan got to spend some time with Larry. Dan's ongoing pain is much like Larry's was before undergoing rhizotomy. We don't know if the same treatment will help Dan, but he now has a direction and a plan. DaveE is looking to have surgery soon - he gets to talk to people with 3 different brands of discs, done here and overseas - people with perfect outcomes and people who've experienced complications.



(L->R) Diane, Dave, Melanie, Rick, Mark, Dan, Paulette, Hilary, Maria, Willie, Brad Recent hardware: (R->L) Activ-L (2), Charite (2), ADR hopeful, Dynesys (3), ProDisc, Charite, Charite (2), pin in ankle, ProDisc, ADR hopeful, Diane has a great back... we let her in the picture anyway.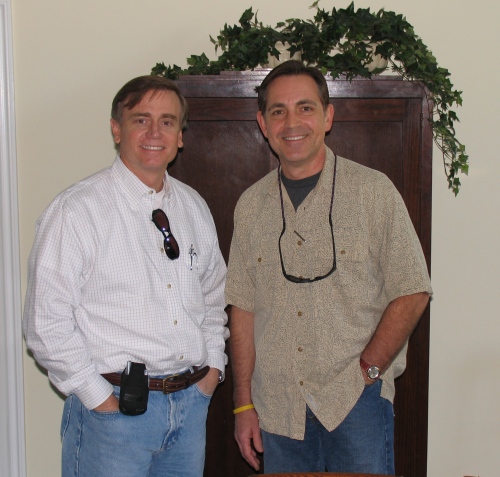 Brad and DaveE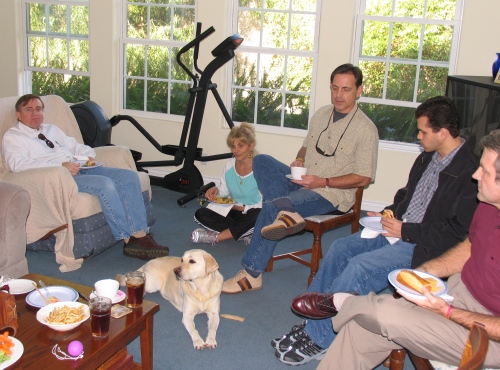 Taffy and her subjects (Brad, MariaA, DaveE, Djscal, and Mr.B)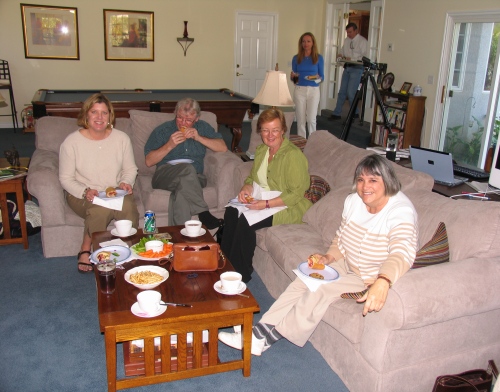 Paulette, Rick, Melanie and Cervie Queen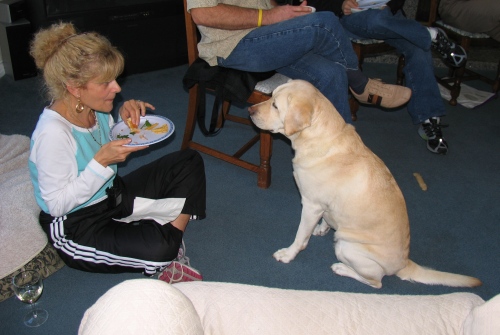 Mark says, "no people food!"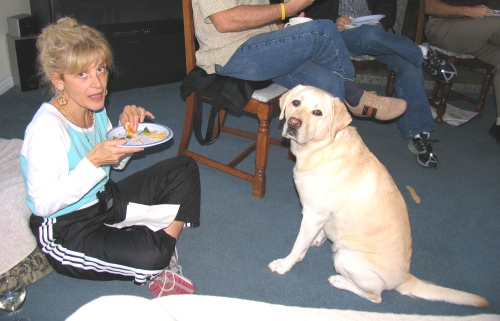 Stereo.... "Aw, c'mon Mark!"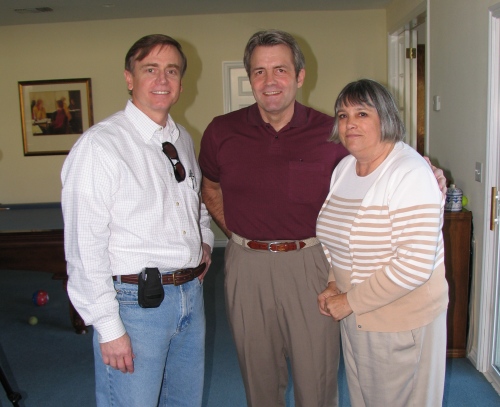 Brad, Mr.B, Cervie Queen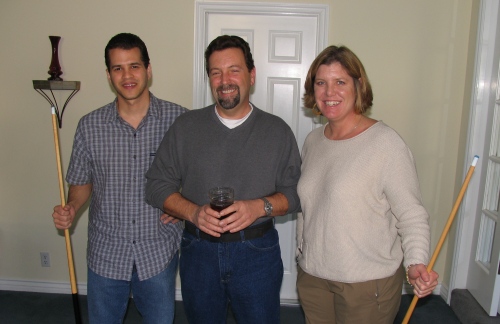 Dan, Larry (LabEng) and Paulette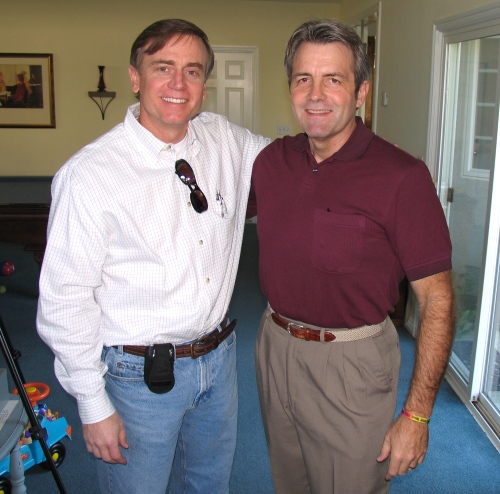 Brad and Mr.B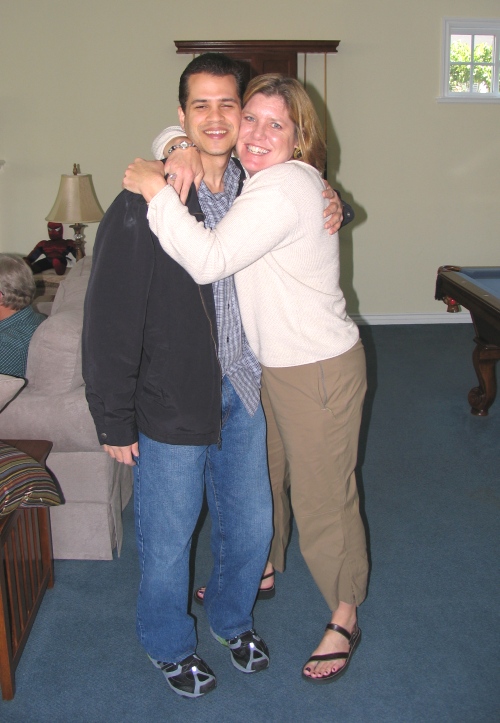 What a supportive community we have!
---
For those who don't know, Melanie was GPN's first client.
Read her story here
. She and Rick live northeast of Toronto and since that's about as far away from Southern California as you can get on the continent, we don't expect to see much of them. What a treat it was to get together. The night before the luncheon, we went down to Huntington Beach so they could dunk their toes in the Pacific.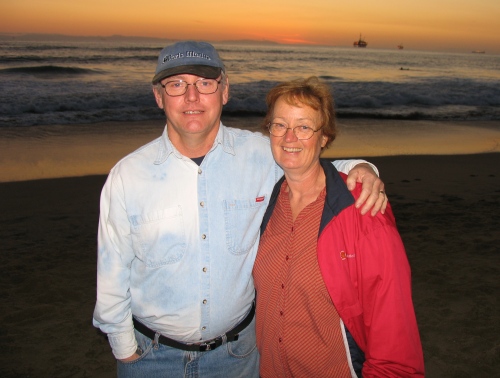 Excerpts from an email from Melanie, 1/27/06:
Rick and I want to thank you and Diane for your hospitality and generosity. We had a wonderful time visiting with you both. It was great meeting everyone at the luncheon and having the opportunity to speak with them. Unfortunately, there were two people that I didn't speak with.
Having no religious upbringing, Willie's story was almost beyond belief. And yet his experiences were so compelling, fully documented with medical tests, etc,; it is hard to negate them. I had no idea what he had been through.
Mark, I always thought that I had experienced a miracle in my life with this whole experience. It seems you have been witness to many lives being totally transformed.
California is beautiful. I am not sure that I would venture far from home if I lived where you do.
We did get stuck in traffic leaving the city, but it was worth it. We arrived home to Mesa about 11:00 pm. Arizona time, so the trip took about 7 hours. Still can't believe that we have been able to make this trip to Arizona, let alone Mexico and California.
There is a gourd festival in Casa Grande next weekend that I am hoping to attend. Other than that we will just hang out here, enjoying a visit with my family and the weather.
Thank you again for putting on the luncheon. Thank you for everything.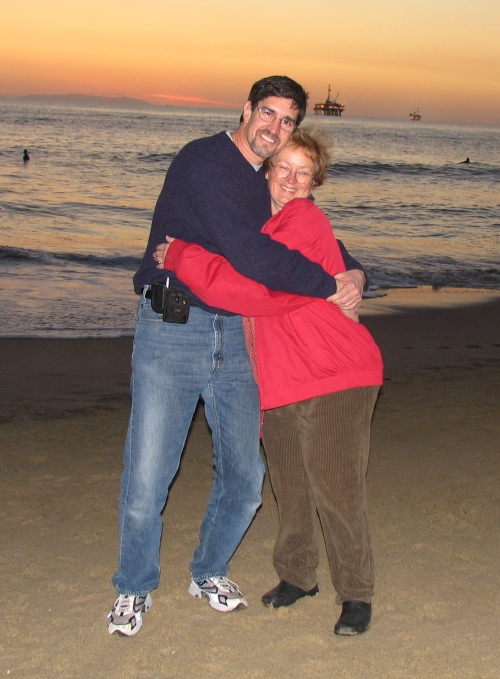 ---
Paulette came by a few days later... really not related to the luncheon, but I couldn't pass up the opportunity to post another nice shot... we rode to a local spot for lunch then returned to watch some skydive videos!